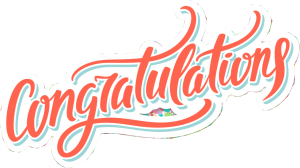 Kabar apik saka Holley Technology Ltd. ing Pasar China
Holley Technology Ltd. minangka perusahaan global sing darmabakti kanggo pasar domestik lan pasar luar negeri.
Bubar kita entuk kabar apik yen Holley menangake proyek SGCC "Penawaran Meter Listrik Pertama Negara Grid Corporation of China ing 2021", jumlah total telung atus sangang puluh wolung yuta RMB.Lan kita peringkat ing hadiah katelu ing bid iki.
Kita sukses amarga kepercayaan lan dhukungan saka para pelanggan.Kita utang kita sukses kanggo kabeh efforts .
State Grid Corporation of China milih kita nuduhake yen dheweke percaya tingkat teknis, kualitas produk, lan kapasitas layanan pangiriman perusahaan.
Ing dina sing bakal teka, Holley bakal terus nyedhiyakake produk lan layanan sing luwih apik kanggo para pelanggan ing donya.Kanthi pengalaman sing apik iki, kita yakin bisa nyedhiyakake solusi proyek sing luwih profesional.
---
Wektu kirim: Jun-25-2021